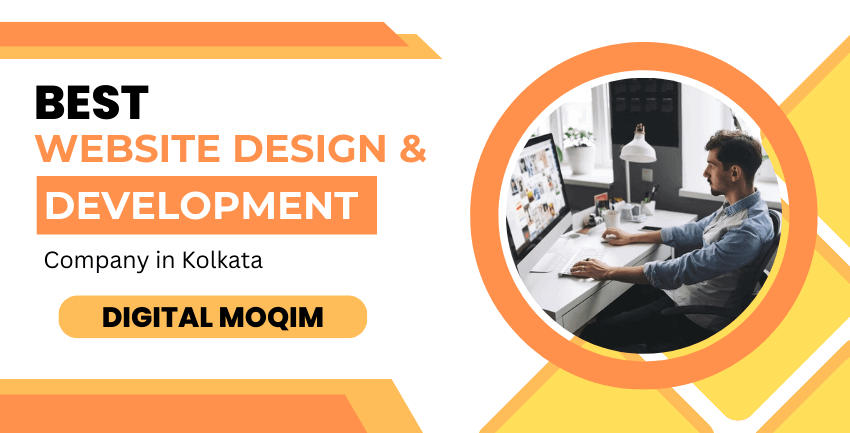 Best Website Design and Development Company in Kolkata
Are you in search of a Website Design & Development Company in Kolkata that can truly elevate your online presence? Look no further than Digital Moqim, the premier choice in the heart of Kolkata, India.
Elevate Your Online Presence with Digital Moqim - The Premier Website Design & Development Company in Kolkata
In the bustling heart of Kolkata, where tradition meets technology, there's a digital oasis that has redefined the art of online branding. Digital Moqim, hailed as the finest Website Design & Development Company in Kolkata, India, brings forth an unparalleled blend of creativity, technical prowess, and digital marketing excellence.
Crafting Digital Success with Our Kolkata Website Design & Development Company
In today's fast-evolving digital landscape, establishing a commanding online presence is no longer an option, but a necessity for businesses of all sizes. Your website serves as the digital gateway to your brand, making its design and functionality paramount. Digital Moqim stands as your guiding star in this dynamic digital realm, ensuring that your online identity mirrors the true essence of your brand.
Our journey commences with a team of proficient designers, digital marketing experts, and talented writers who collaborate harmoniously to deliver top-tier web solutions, all within pre-defined timelines. Every project we undertake is approached with unwavering dedication, a zeal for pioneering digital marketing techniques, an organized work process, and an in-depth understanding of the ever-changing digital landscape.
Experience the Distinction
With an impressive track record spanning over 3+ years, Digital Moqim is not just a service provider; we are a close-knit community of imaginative thinkers and designers, committed to creating exceptional web designs and developments. Whether you are a budding startup poised to make your mark or an established corporate entity in search of a reliable web design partner in Kolkata, we have you covered.
As the leading website designing company in Kolkata, we meticulously manage the technical aspects of your project, ensuring they seamlessly complement the creative design of your web pages. Our websites boast lightning-fast loading speeds and error-free functionality, all while paying meticulous attention to every design element and detail. Our objective is simple: to boost engagement and enhance conversions.
The Comprehensive Digital Solution
At Digital Moqim, we offer an all-encompassing suite of online marketing solutions. You won't have to look any further for services such as logo design, website design and development, graphic design, responsive design, business card design, social media optimization (SMO), content marketing, search engine optimization (SEO), Google local listings, and much more. We have cultivated a team of experts in each of these domains, ensuring that your brand's online journey is nothing short of spectacular.
The Zenith of Web Design in Kolkata
When you join forces with Digital Moqim, you gain access to a team of highly experienced web designers in Kolkata. These creative visionaries work tirelessly to craft a robust online image for your business, one that captivates your audience and keeps them coming back for more. Our mission is to empower your success in the digital realm, and we accomplish this by designing websites that narrate your brand's unique story.
Get in Touch
If you are ready to elevate your online presence and embrace the digital age, Digital Moqim is just a phone call away. Our team of experts is at your service, ready to answer your queries, offer guidance, and assist you in embarking on your digital journey.
In the heart of Kolkata, where history and innovation coexist, Digital Moqim stands as your trusted partner for website design and development. Elevate your brand's online presence, embrace the digital era, and experience the distinction with our expert team.
Make your digital aspirations a reality – contact us today!