Welcome to Digital Moqim, your premier web design company in Kolkata. Located in the heart of the city, we are dedicated to delivering top-notch web design solutions tailored to your unique needs. As a renowned IT leader, we offer a comprehensive suite of web design services, all with the ultimate goal of nurturing enduring client relationships and ensuring your satisfaction and success.
Established in 2023, DIGITAL MOQIM is a forward-thinking web design company with a global reach, serving clients not only in Kolkata, West Bengal but also across the USA, UK, and various regions in India. Our mission is to empower businesses in Kolkata with captivating web designs that leave a lasting impression.
We love solving tough business problems using creative web design solutions. You can count on us to be your reliable partner in achieving your web design goals. We're here to make sure your website shines and stands out in the digital world, helping your business succeed online. Let's work together to make your web design dreams a reality!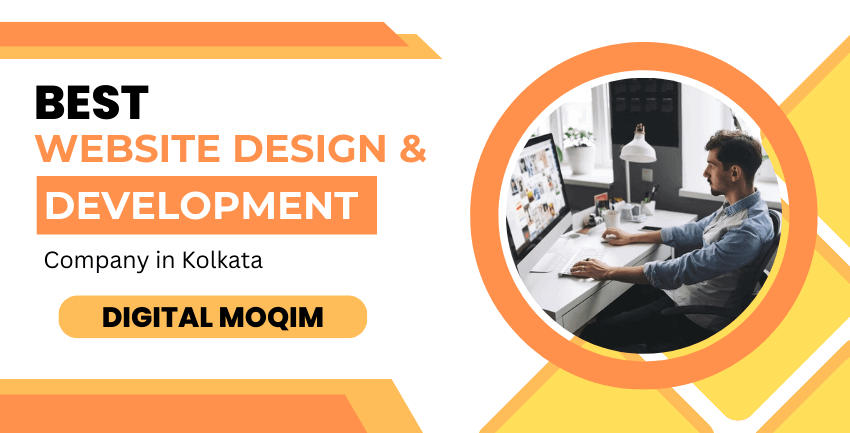 Are you in search of a web design company in Kolkata capable of delivering exceptional results within a budget? Look no further – consider Digital Moqim. Our expertise lies in crafting tailor-made websites using cutting-edge tools. Our portfolio boasts diverse web design projects that cater to various industries. Our team of skilled and creative web designers can bring your vision to life, transforming your ideas into a captivating, fully functional website. When you choose Digital Moqim, you're choosing excellence in web design.
Digital Moqim is a recently established web development startup. While we initially focused on local projects, since our launch in 2023, we have successfully completed assignments and are eagerly venturing into new horizons to expand our services beyond our local community.
We offers a comprehensive range of web-related services. We create visually appealing websites, develop e-commerce platforms, provide web hosting and domain registration. Our expertise in SEO and paid advertising helps boost online visibility. We also excel in local SEO to target local audiences effectively. We ensure website maintenance and offer captivating graphic design services. Additionally, our bulk email blasting service supports your email marketing campaigns, making us your one-stop solution for all things web-related.
Unlock the full potential of web design with Digital Moqim – your trusted web design company in Kolkata. Contact us today to begin your journey toward a stunning and impactful online presence. Our team is ready to turn your web design dreams into reality, making your business stand out in the digital landscape. Let's work together to create a remarkable web design that helps you succeed online.